There are several ways you can help
A race is on to find the coronavirus vaccine: Oxford University and Imperial College London have been given a combined total of £84 million by the UK government to support their research.
On 20 July it was announced Britain had signed deals to secure 90 million doses of two potential coronavirus vaccines from the Pfizer Inc and BioNTech alliance and French group Valneva.
But the vaccine is still undergoing rigorous testing in the UK-based trials – including on human volunteers.
In May the first human trials began in England with 1,000 volunteers signing up to take part in the Oxford trial. Then on 16 June, Imperial College London began its human testing stage. In July Oxford University said the results were "promising".
But both groups are still looking for more recruits across England, Scotland and Wales.
Heres what you need to know.
Who is running the human vaccine trials?
Several countries are racing to find a vaccine for coronavirus,
In the UK, the first trials will be conducted by two universities – the University of Oxford and Imperial College London – as separate research projects.
If the trials are successful, the first vaccines could come into circulation by autumn this year.
What's the Oxford University vaccine?
The Oxford Vaccine Centre's COVID-19 vaccine trial is run by the Jenner Institute and Oxford Vaccine Group, and is a collaborative project with several partners around the world.
Researches started working on possible vaccines on 10 January 2020 and now think they've found a suitable candidate.
The vaccine they are testing is a chimpanzee adenovirus vaccine vector (an inactive virus) currently named ​ChAdOx1, chosen because "it can generate a strong immune response from one dose and it is not a replicating virus, so it cannot cause an ongoing infection in the vaccinated individual".
These characteristics mean it's safe to be given to children, the elderly and those with pre-existing health conditions such as diabetes.https://cdn.jwplayer.com/players/sJxtxU36-9ygSIn9G.htmlHow to feel less anxious about coronavirus
What's the Imperial College vaccine?
Researchers at Imperial College London have been working on a vaccine since early February.
Details of the vaccine hasn't been made public yet but is said to be a "self-amplifying RNA vaccine", essentially a protein that can replicate itself.
Researchers said: "When immune cells come across these proteins, they will react by creating antibodies to fight off the danger. But they also create a lasting memory of the threat for any future attack."
It's hoped that this vaccine will enable the body to learn to fight off the virus quicker in future.
How coronavirus lockdowns changed the world's most polluted cities
Show all 6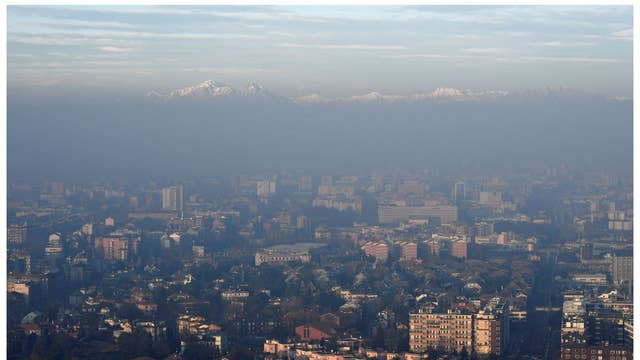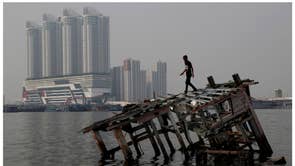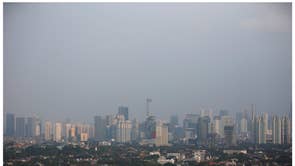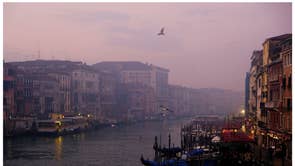 Who can take part in the clinical trials and how can I get involved?
Oxford University started seeking healthy volunteers aged between 18 and 55 for their trials at the end of March.
They are now looking for more volunteers in the following areas: West Midlands, Thames Valley, north east of England, Southampton, Greater Glasgow and Clyde, London, Bristol, Sheffield, Merseyside, Hull, East Riding, south Wales, Cambridgeshire, Edinburgh and Nottinghamshire, Derbyshire, Lincolnshire and Leicestershire..
Imperial College has also joined the Oxford team and will be running the trials in London. Separately, they are also looking to start running trials of their version of the vaccine in June.
mynewscorp provides breaking news articles from reuters as a service to its readers, but does not edit the articles it publishes. Articles appear on mynewscorp.com for a limited time.